THE REMARKABLE EVOLUTION OF PURE SHILAJIT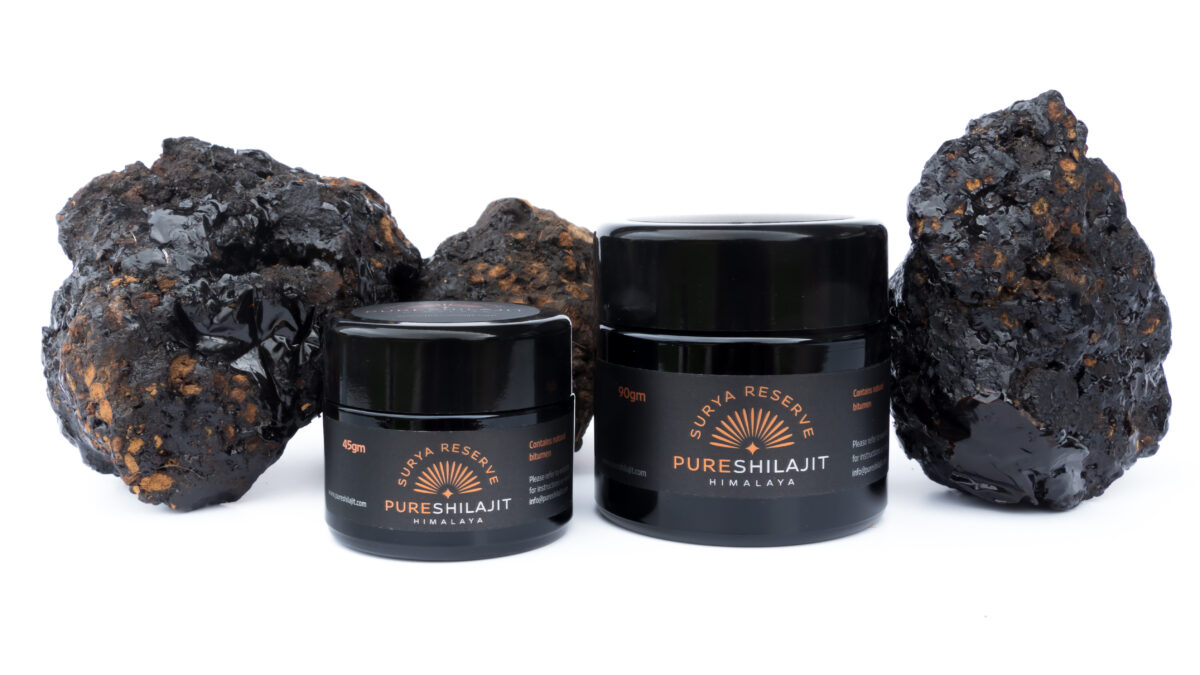 The Surya Reserve that Daniel at Pure Shilajit is making available is a most powerful amplifier of my current physical, emotional, mental and spiritual states.
– Glenn Aveni, NASA Scientist/Engineer (2019 SEIS InSight Mars lander).
In 2011 we undertook to develop a companion to Pure Shilajit, in honour of Ayurvedic scriptures that speak of two types of Shilajit – Agni-tapi and Surya-tapi, the Sanskrit words for fire and sun. From a pharmaceutical perspective, our Pure Shilajit is Agni-tapi. Surya Reserve is the evolution, an extraordinary Surya-tapi, further expanding on the potential of precisely formulated, true Himalayan Shilajit.
Surya Reserve is the new benchmark for sun-potentized Shilajit.
Born in the mountains, and evolved through a process informed by the Ayurvedic path of rejuvenation that has been documented for over 2,000 years, Surya Reserve contains the highest level of fulvic acid of any non-standardised Shilajit. It is only available in very limited quantity and we sell out every year.
To create such a superlative product the already extensive purification time for Pure Shilajit was first extended by an extra two months, involving a controlled method of exposure to the bright Himalayan sun for a 60-day period.
Between 2015 and 2017 we further developed our protocol and are now optimising at 180-days of sun exposure since the first batch of 2018 Surya Reserve.
This is a unique opportunity to obtain the ultimate grade of Shilajit, standing alongside Pure Shilajit as the finest Ayurvedic super revitalizers on the market.
Update February 2023: New batch ready. Limited quantity. Shipping now while stock lasts. Please contact us for details or visit the shop link on this site.