Surya Reserve 2017
The remarkable evolution of Pure Shilajit.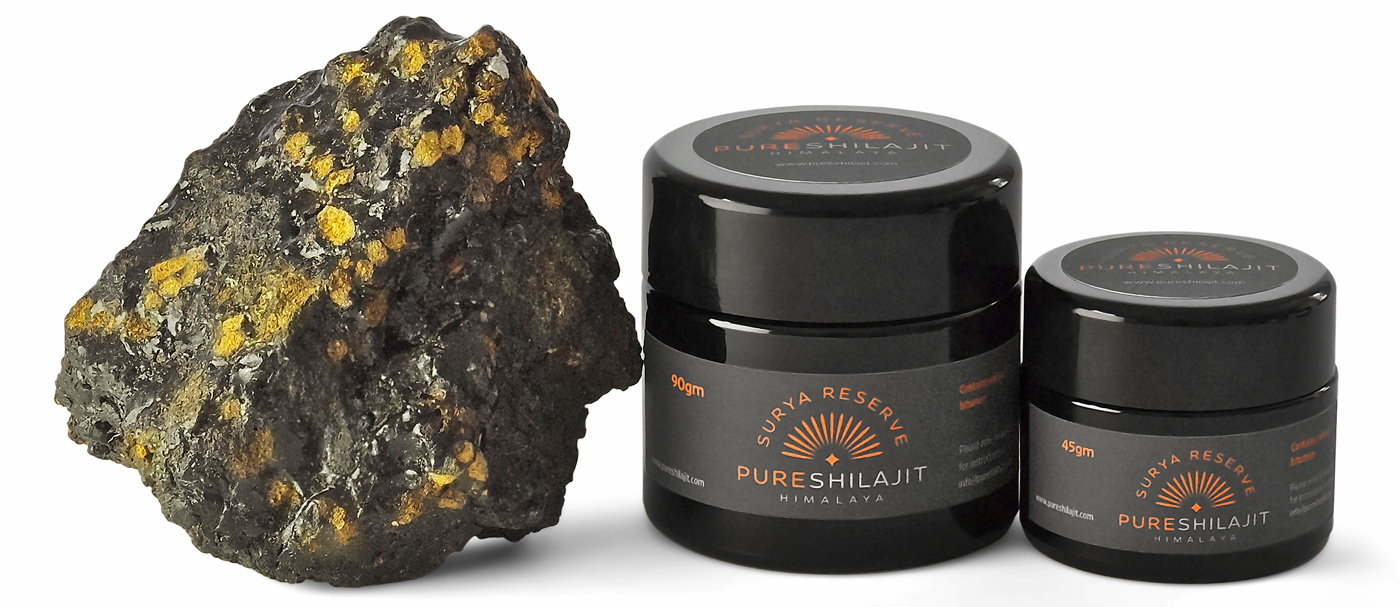 In 2011 we undertook to develop a companion to Pure Shilajit, in honour of Ayurvedic scriptures that speak of two types of Shilajit – Agni-tapi and Surya-tapi, the Sanskrit words for fire and sun. From a pharmaceutical perspective, our Pure Shilajit is Agni-tapi. Surya Reserve is the evolution, an extraordinary Surya-tapi, further expanding on the potential of precisely formulated, true Himalayan Shilajit.
Surya Reserve is the new benchmark for sun-potentized Shilajit.
Born in the mountains, and evolved through a process informed by the Ayurvedic path of rejuvenation that has been documented for over 2,000 years, Surya Reserve contains the highest level of fulvic acid of any non-standardised Shilajit. It is only available in very limited quantity and we do sell out every year. We are now taking orders for 2017 and also have a waiting list for the 2018 batch of Surya Reserve.
To create such a superlative product the already extensive purification time for Pure Shilajit was first extended by an extra two months, involving a controlled method of exposure to the bright Himalayan sun for a 60-day period.
For 2015 and 2016 we took this further. The sun processing period for the first batch of
2017 Surya Reserve is optimised at 90-days.
This is a unique opportunity to obtain the ultimate grade of Shilajit that has never before been available. It stands together with Pure Shilajit as the finest Ayurvedic super revitalizers on the market.
Please contact us for details. We currently have stock.